0x07 A CTF

Oct 21, 2020

Oct 21, 2020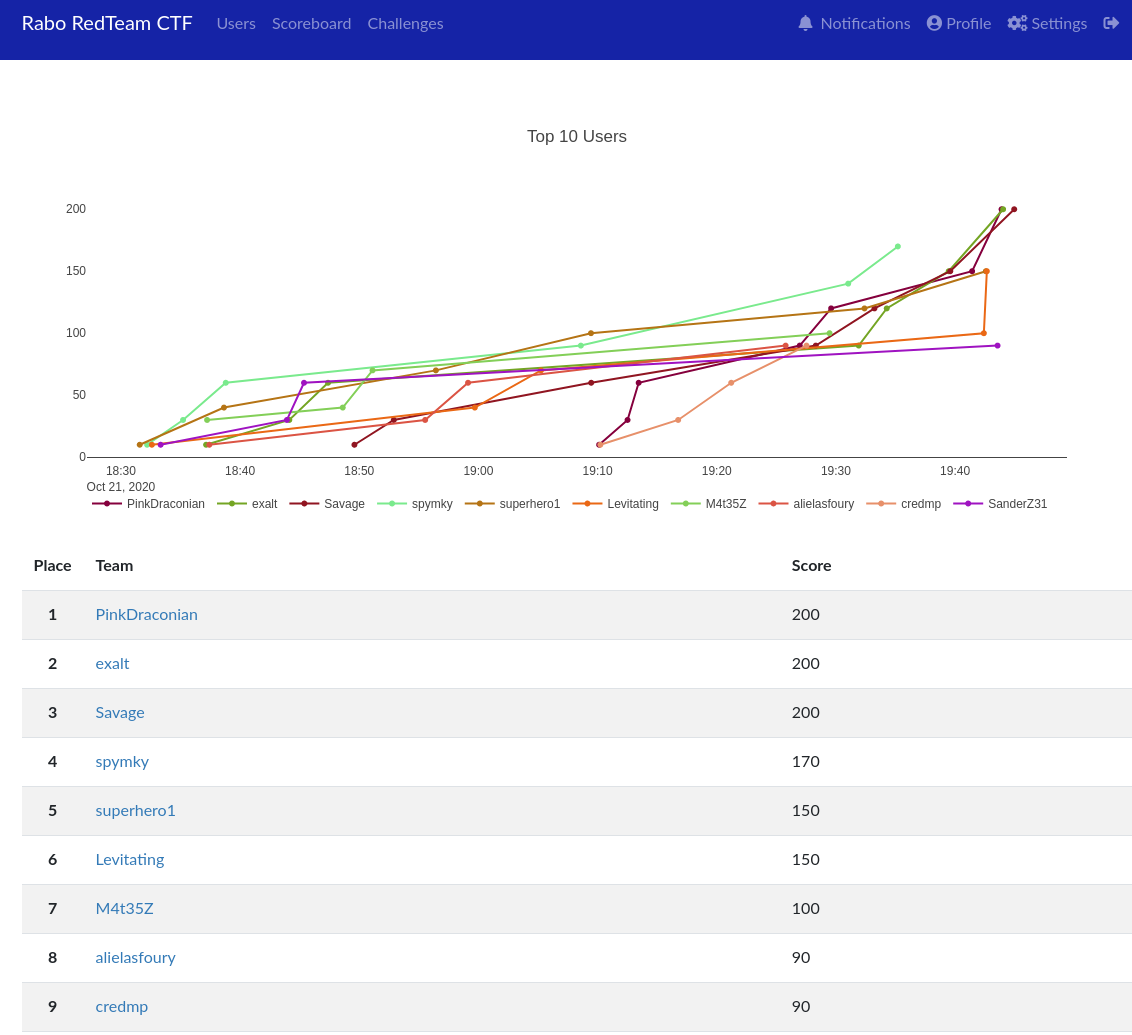 The 7th meetup is a wrap. This entire meetup was focused on a single thing: a CTF. Our community member @danielyc had created a cool CTF for his dayjob and they were willing to share it with us!
This meetup things were different. Instead of Zoom we used discord and youtube to connect with people. We already use discord extensively for our community during meetups. When using Zoom all the coordination falls to a single person; the organizer. In discord it is possible to have a group of mods who take care of ensuring everything works correctly.
As we had more then 50 people the video function of discord does not work, it is capped at 50 at this time. So instead a live stream through YouTube was our choice. Using streamlab we had a very professional stream in which I and Daniel did our introductions before the entire group started hacking on the CTF.
It was an exciting, but very quiet, race with the top 3 finishing within minutes, and the top 2 even within 8 seconds of eachother! Such a close race. They won several goodies from the Rabobank and a Swag Card from Hack The Box.
The topics covered in the CTF were:
Cookie manipulation
SQL Injection
Javascript obfuscation
Command Injection
SSTI
Jail braks
We also introduced "Cookies Choice" in which @GevuldeCookie chose one of the members to receive a 1 month VIP+ membership.
The entire video of the stream is on our YouTube and if you are just interested in the challenges here is a handy direct link.
The next meetup will be November 18th.